2023 Summer Florida International Water Polo Event
Early deposit registration begins November 25th. Save $50 on the registration fee by registering before December 31st.
Use code: EarlyBird
Session 1
June 26th – June 30th, 8:30 AM – 3:00 PM
Session 2
July 3rd – July 7th, 8:30 AM – 3:00 PM
Session 3
July 10th – July 14th, 8:30 AM – 3:00 PM
Hosted in Gainesville, Florida
*Residential or Day Campers ages 12-19
Training Event Information:
Space is limited to 60 athletes per session.
Gator Water Polo in conjunction with BIWPA, and RFLearning. Training sessions will have a very low coach-to-athlete ratio.
European Water Polo Training Methodology!
Led by BIWPA Academy and University of Florida Coaching Staff: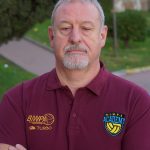 Quim Colet​
Currently Head Coach of the CN Sabadel men's senior team and BIWPA Sports Manager. Assistant Coach of Spanish National men's team Beijing 2008 & London 2012 Head Coach - Spanish Junior National men's team - World Championships (one gold medal in Los Angeles 91, and two silver medals) - European Championships Technical Director of the Catalan Swimming Federation BIWPA Founder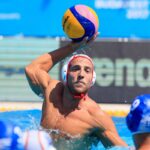 Albert Español
Currently player and head coach of CN Echeyde men's water polo senior team (Spanish División de Honor) Spanish National Team: - 2x Olympian (London 2012 and Rio 2016) - Silver medalist in World Championships Club team: - Former player of CN Atlètic Barceloneta (Spain), Olympiacos (Greece), Rari Nantes Fiorentina (Italy) and Pays d´Aix Natation (France) - 10 Spanisleaguesue, 8 Copa del Rey, 9 Spanish Supercup - 1 Greek league - 1 LEN Champions League - 1 European Supercup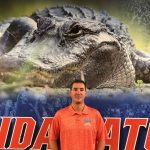 David W. Huelsman
Head Men's Water Polo Coach University of Florida, Gainesville Florida 7th Season as The University of Florida Head Men's Water Polo Coach 2017 / 2018 / 2019 CWPA Florida State Champions 2017 / 2018 / 2019 CWPA All-Conference Coach of the Year 2019 USA WATER POLO - MONTE NITZKOWSKI AWARD - MEN'S ELITE LEVEL HEAD COACH Head Coach / Founder Gainesville High School Men's and Women's Water Polo Co-founder / President / Head Coach Gator Water Polo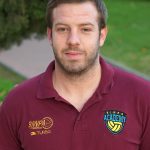 Yuri Colet
Currently Head Coach of CN Poble Nou and BIWPA Academy Technical Director at Water Polo Aquatics of Mallorca Head Coach of Balear Region BIWPA Co-Founder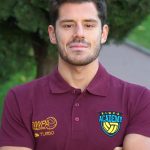 Ferran Pascual
Currently, Player and Coach of CN Rubi and BIWPA Academy Coach Certificate of Higher Education in Physical Sports Activities Maximum degree of the coaching certificate for the Catalan Swimming Federation Player at CN Rubi (Spanish top division and first national division) Coach at CN Rubi: U14, U16, and U18 Assistant coach at the high-performance center CAR Sant Cugat (Barcelona)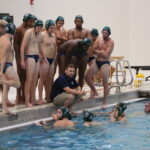 Petar Momcilovic
Head Men's and Women's Water Polo Coach Mercyhurst University Petar Momcilovic, a native of Serbia, began coaching in London, United Kingdom, in 2011 and has coached at every level, from the U12 age group to international competition. Before coming to Mercyhurst, he was the Head Men's Water Polo Coach for Oxford University. He led the team to their highest British University and College Sports conference finish (third place) and won the Southern BUCS for the first time. He served as a graduate assistant coach at Mercyhurst during the 2018-19 and 2019-20 seasons, helping to coach the men's team to a 22-28 record and the women's team to 14-29 over those two years. The men's team's 13-11 record in the 2018 season was the program's best record since 2013. Petar Momcilovic moved to Florida in 2020. He served as the Venice High School Head Boys' Water Polo Coach since Dec. 2020 and a USA Water Polo Olympic Development Coach for the Southeast Zone Girls Development and Youth teams. Since February 2022, Petar Momcilovic has returned to Mercyhurst University as the Head Coach of Men and Women's Water Polo.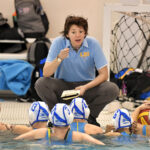 Gabrielle Juarez
Head Women's Water Polo Coach Long Island University, Brooklyn Gabrielle (she/they/them) is a goal-driven Division 1 water polo coach in Brooklyn, New York. They pride themselves on developing student-athletes in all aspects of life. Gabrielle is passionate about program development and the implementation of thriving team culture. In just three years, Gabrielle has built Long Island University's women's water polo program to be a top 25 team in the country. Along with their work at LIU, Gabrielle has created/revived other programs throughout the United States, which earned her the Brent Bohlender Distinguished Coaching Award for the North Eastern Zone in 2018. Mid-way through the 2021/2022 season, the Sharks are 11-4, averaging a .733 game-winning percentage. Gabrielle has LIU to place 17th in the country after beating #10 ranked Indiana - (February 9th). She has developed All-MAAC Preseason Team, MAAC Offensive Player of the Week, and MAAC Defensive Player of the Week student-athletes. During their 2020/2021 season, Gabrielle led LIU to a 7-0 undefeated conference record, averaging a 1.0 winning percentage. They also guided LIU to its first MAAC Regular Season Conference Championship in just their first full year of conference play. They also developed the MAAC Rookie of the Year and several all-MAAC conference athletes. Along with their success in the pool, LIU placed Top 20 in ACWPC's All-Academic Team Award. In their inaugural 2019/2020 season, Gabrielle led LIU to victories over Mercyhurst, Austin College, George Washington University, Connecticut College, and other long-standing programs. They also developed two athletes to earn MAAC Rookie of the Week awards and guided LIU to place Top 15 in ACWPC's All-Academic Team Award before the team's COVID-19 shutdown. Gabrielle played Division 1 water polo for UCLA. While at UCLA, they won the Mountain Pacific Sports Federation (MPSF) championship and placed 3rd in NCAA's. A native of East LA, California, Gabrielle began their water polo career playing at Whittier High School and Commerce Aquatics. At Whittier, Gabrielle was recognized twice as a Division III First-Team All-CIF Southern Section and First-Team All-League student-athlete, team MVP, team captain, and three-year leading scorer. At the club level, Gabrielle played for Commerce Aquatics under Gabriel Martinez. At Commerce, Gabrielle was an All-American selection at Junior Olympics and their starting 2MO. Gabrielle guided their teams to several top-10 finishes at Junior Olympics, a bronze medal at Speedo Cup, and a second-place finish at Club Championships. Gabrielle Juarez has their B.A. in Cultural Anthropology from UCLA. Gabrielle Juarez also serves as LIU's assistant aquatic director and is currently getting their M.A. in Exercise Science at LIU. They reside in Brooklyn, NY, with their girlfriend Gem and their dog Pepper.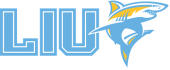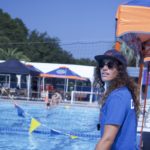 Cecilia Leonard
2x NCAA All American, IONA College, Former Player at CN Catalunya 18'-19' (Spain), Former coach of CnC u14 u16 Former coach of Spanish River High, 2021 USA Water Polo Masters National All-American, Current Argentina Nation Team Athlete, Currently Coaching for BIWPA in Barcelona.

Residential $985:
Registration Monday 8:30 AM
Includes room and board (UF Dorms or Holiday Inn University Center) Monday – Friday (3 – 4 athletes per room)

Two athletes per room guarantee a $120 extra fee 

Check Out Friday at 1:00 PM (post-Friday Tournament)
Each athlete will receive a t-shirt and suit (**if registered by June 1st) at registration.
Typical Day:
Wake Up at 6:30 AM
Breakfast 7:00 AM
Vans to Pool 8:00 AM
Training 8:30 AM – 12:00 PM
Lunch at Pool 12:00 PM – 1:00 PM
Training / Scrimmages 1:00 PM – 3:00 PM
Afternoon Downtime / Activity (Away from Pool) 3:00 PM – 6:00 PM
(College talk, Watch International Water Polo matches with our coaches, UF campus walkthrough, special training at "The Swamp" UF Football Stadium, Group/Personal Video performance reviews with BIWPA coaches.)
Dinner at UF Dining Hall 7:00 PM – 8:30 PM
Lights Out 10:00 PM
Day $585:
Registration Monday 8:30 AM
Monday – Friday
Check-out Friday 1:00 PM (post-Friday Tournament)
Each athlete will receive a t-shirt and suit (**if registered by June 1st) at registration.
Typical Day:
Arrive at the Pool at 8:15 AM
Training 8:30 AM – 12:00 PM
Lunch at Pool (provided) 12:00 PM – 1:00 PM
Training / Scrimmages 1:00 PM – 3:00 PM
Daily Release 3:00 PM
Extra Nights:
Pre – Sunday Night Stay over $90
Check-in starts at 5:30 Sunday evening

Sunday Night Stayover
Welcome Paisanos Pizza Part 7:00 PM
Post – Friday Night Stay over $90 (Sessions 1 & 2 Only)
Check out Saturday

Activities Friday Evening
Dinner (UF Dining Hall)
Gap Weekends, Florida-Based Excursions $695:
Includes: room & board (Friday – Sunday)

For our athletes staying over between two sessions, we offer room, board, excursions, and activities.
Transportation and entrance to each excursion are included. (athletes are expected to have an appropriate amount of spending money to enhance their enjoyment of the Florida-based excursions)

Amenities include:

Campus-based activities (Friday Afternoon)
Excursion to Bush Gardens "Athletes need spending money for lunch inside the park." (Saturday)
Excursion to St. Augustine Day Beach (Sunday)
Team Discounts Available (over 12 athletes):
Contact camp@gatorwaterpolo.com for details ($100 off per athlete) team must be registered before April 30th, 2022.
Local Airport Pickup and Drop off $0 – $100:
For our athletes coming from International, or US-based locations, we will pick up and/or drop your athlete off at the airport. Individual athlete transportation is available at the Gainesville Regional Airport (GNV) at no charge and the Orlando International Airport for $100 per direction. For Orlando, vans leave Orlando International Airport at 5:00 PM Sunday, the night before camp starts. Post-event, vans leave Gainesville at 1:30 PM for MCO flights after 6:00 PM. (please plan your flight accordingly. FIWP is not responsible for weather, traffic delays, or associated costs.) We strongly recommend flying in and out of GNV Gainesville Airport.
*if you do not have your flight information, you can email it after booking your flights to coach@gatorwaterpolo.com
*if you are traveling with a team, we can also pick up / drop off for your entire team. The airports available for team pickup / drop off are Jacksonville, Tampa, Orlando, and Gainesville. Contact us to discuss arrangements for your team.
To Bring:
Ensure you signed the Digital Gator Water Polo Release Form Packet at Registration
Appropriate street clothes for the week (or two weeks if multiple sessions)

Laundry facilities available

Dry-land Training Gear (running shoes, t-shirt, athletic shorts)
Hoodie (Sweatshirt)
Healthy Snacks
Water Bottle
Backpack
Suits (minimum two)
Goggles (minimum two)
Towel (minimum two)
Sunscreen
Hat / Visor
Sun Glasses
Sandals / Flip Flops
An appropriate amount of spending money
Video Performance Evaluation $50:
Watlicam – Specialized water line video equipment is used one at a time in a group session where each athlete will be filmed doing a set of skills. Athlete groups will be shown and walked through professional athletes doing these same skills for them to compare themselves to. Athletes will receive a copy of their videos and the professional athlete's videos for use in with their home coach.
Weather Policy:
Gator Water Polo and The Florida International Water Polo Event organizations are not responsible for lost play time due to weather conditions or pool closures decided by the City of Gainesville. Activities and programming will be adjusted according to the weather and resources available.
Cancelation Policy:
Athletes' session fee, minus a $100.00 non-refundable administrative fee, will be refunded without questions if cancellation occurs before May 1st, 2023. Refunds will not occur after this time. It is possible to obtain a future full credit as an alternative to the refund or transfer to another athlete.
If we are forced to cancel due to health circumstances, a full refund minus a $25 processing fee will be issued.
Credit Card Processing:
For the final payment for Florida International Water Polo Camps, we will charge a non-refundable 3% credit card processing fee for credit card payments. This does not apply to the deposit page registration. For the final payment, if you would like to mail a check or Venmo to avoid this fee, please email coach@gatorwaterpolo.com for instructions.
Final Payment:
Final Payment links will be sent to the parent's email on April 28th, full camp payment must be made by May 30th, 2023.
Funded in part by Visit Gainesville, Alachua County.