2022 Florida International Summer Water Polo Event
Hosted at the University of Florida, Gainesville Florida
Coed Training Ages 12-19
Session 1 (Reservations now open)
June 27th - July 1st 2022 8:30AM - 3:00PM
Session 2 (Reservations now open)
July 4th - July 8th 2022 8:30AM - 3:00PM
Session 3 (Reservations now open)
July 11th - July 15th 2022 8:30AM - 3:00PM
Training Event Information:
Reserve your space for this summer below: From now until January 31st save $50 on the registration fee with code "EARLYBIRD".
The registration for Summer Event 2022. Space is limited to 60 athletes per session.
Gator Water Polo in conjunction with BIWPA, and RFLearning. Training sessions will have a very low coach to athlete ratio.
***COVID 19 guidelines / procedures will follow The City of Gainesville, Alachua County Department of Health, and CDC protocols as they exist at the time of the event. Final COVID procedures will sent out as the event approaches.
European Water Polo Training Methodology!
Led by BIWPA Academy and University of Florida Coaching Staff: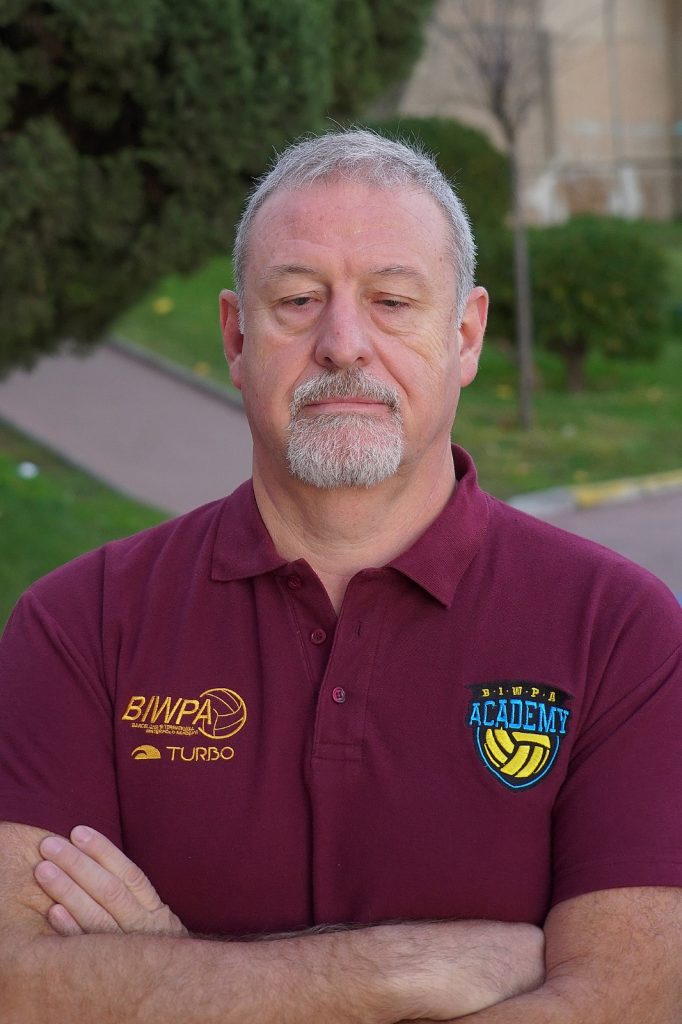 Quim Colet:
Currently Head Coach of the CN Sabadel men's senior team and BIWPA Sports Manager
Assistant Coach of Spanish National men's team Beijing 2008 & London 2012
Head Coach - Spanish Junior National men's team - World Championships (one gold medal in Los Angeles 91, and two silver medals) - European Championships
Technical Director of the Catalan Swimming Federation
BIWPA Founder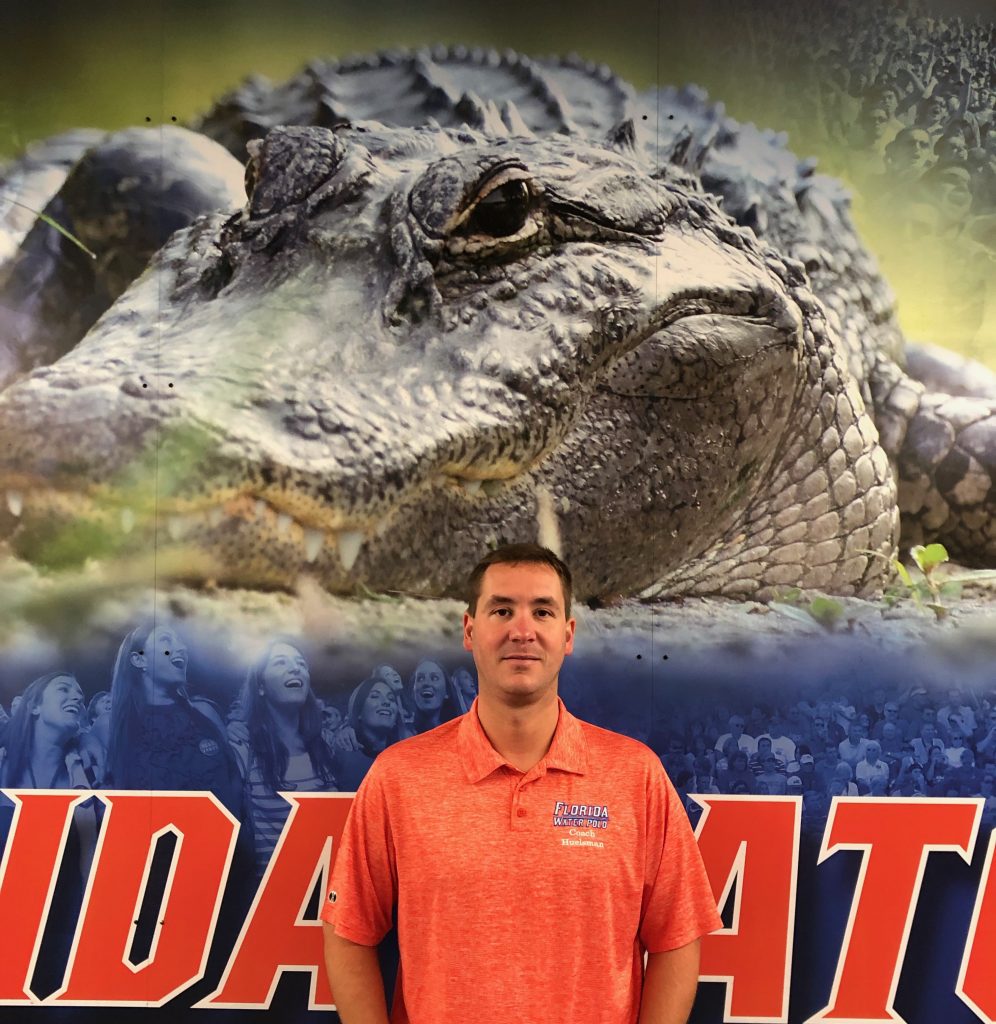 David W. Huelsman:
5th Season as The University of Florida Head Men's Water Polo Coach
2017 / 2018 / 2019 CWPA Florida State Champions
2017 / 2018 / 2019 CWPA All Conference Coach of the Year
2019 USA WATER POLO - MONTE NITZKOWSKI AWARD - MEN'S ELITE LEVEL HEAD COACH
Head Coach / Founder Gainesville High School Men's and Women's Water Polo
Co-founder / President / Head Coach Gator Water Polo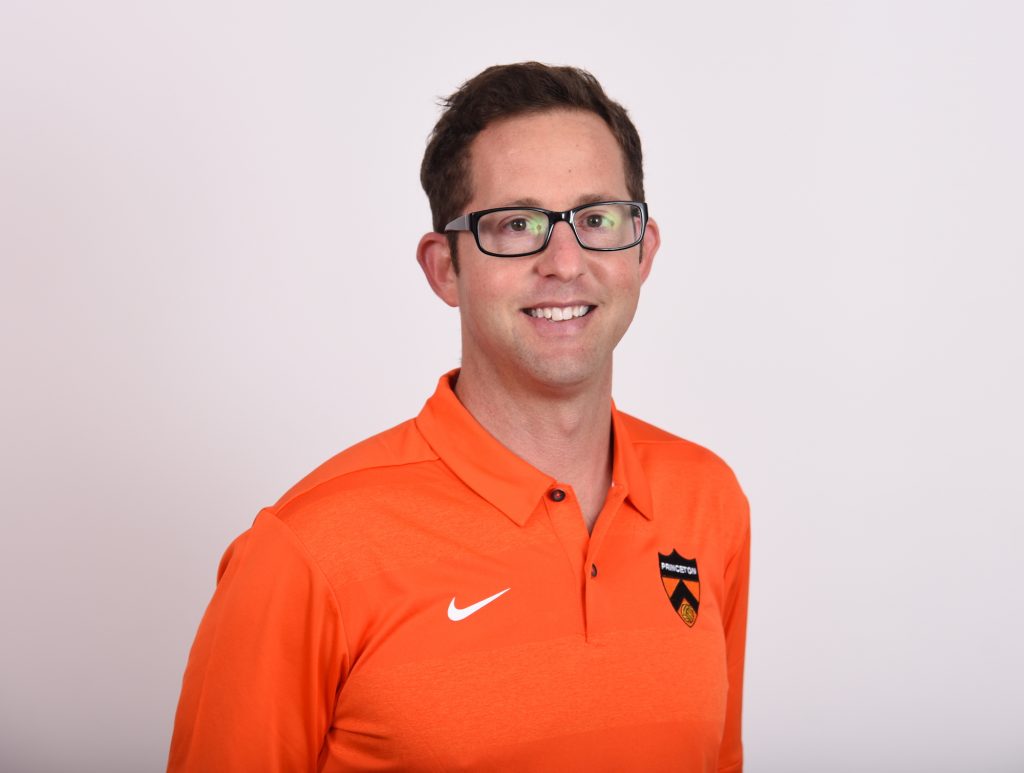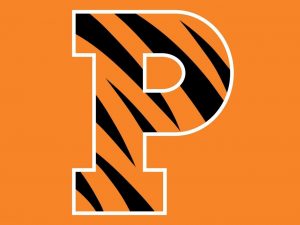 Dustin Litvak:
Litvak's second season with Princeton was in 2019-20. He is also an assistant for the women's squad.
The Princeton men's squad went 16-15 overall in 2019 and advanced to the NWPC Tournament Championship for the second straight year. The Tigers went 19-11 in 2018 and won the Northeast Water Polo Conference title. Princeton finished No. 13 in the final Collegiate Water Polo Association (CWPA) Varsity Poll after securing the program's sixth NCAA Tournament appearance.
Before his time at DeNunzio Pool, Litvak spent five seasons at UCLA, working with the men's and women's water polo teams. From 2013-15, he was an assistant with the men's team that won the 2014 national title, the first time UCLA had won the national championship in ten years. Litvak then assisted with the women's squad from 2015-2017, highlighted by an MPSF championship and a second-place finish at the 2017 NCAA Tournament.

Prior to UCLA, Litvak earned coaching experience at Occidental College for one year (2007). He also was the head coach of the boys' water polo team at his alma mater, Agoura High School, where he earned Marmonte League Coach of the Year nine straight years. Agoura won its first-ever CIF Championship in 2007 and three more additional crowns in 2010, 2011 and 2012. Litvak was a four-time CIF Coach of the Year (in Divisions 4 and 2) and a seven-time Los Angeles Daily News Coach of the Year. He was also a finalist for the Positive Coaching Alliance's Double Goal Coach Award.

The former assistant also had a variety of assignments with USA Water Polo, serving as a coach with the men and women's youth national squads. In 2017, the men's youth national team won the goal medal at the 2017 UANA Youth Championships in Lima, Peru.

Litvak graduated from Pepperdine University in 2001 with a bachelor's degree in Telecommunications.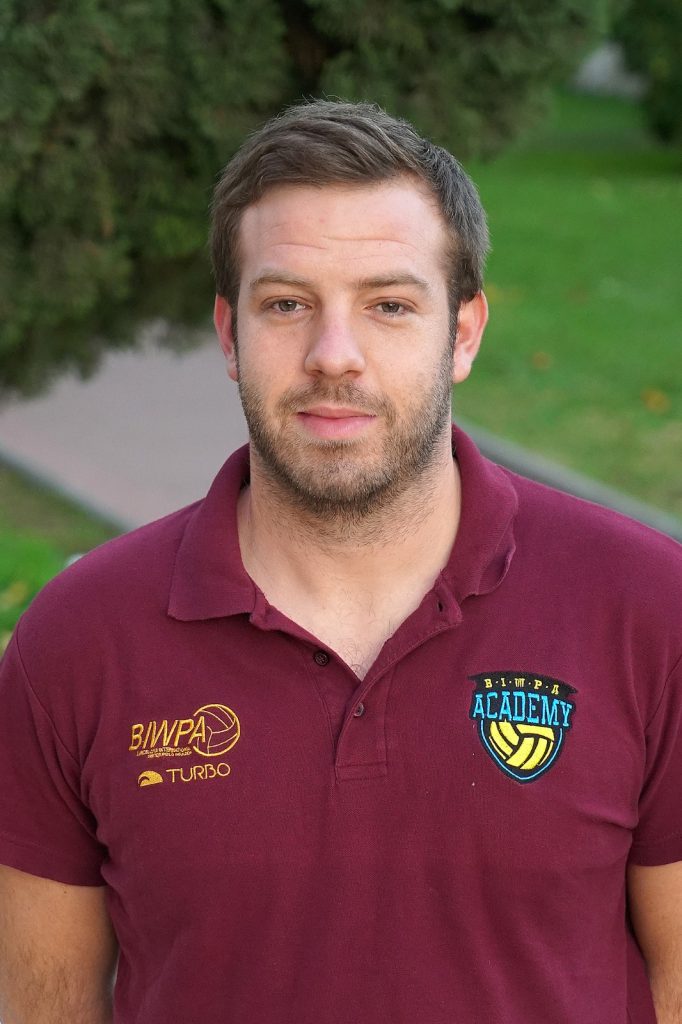 Yuri Colet:
Currently Head Coach of CN Poble Nou and BIWPA Academy
Technical Director at Water Polo Acuatics of Mallorca
Head Coach of Balear Region
BIWPA Co-Founder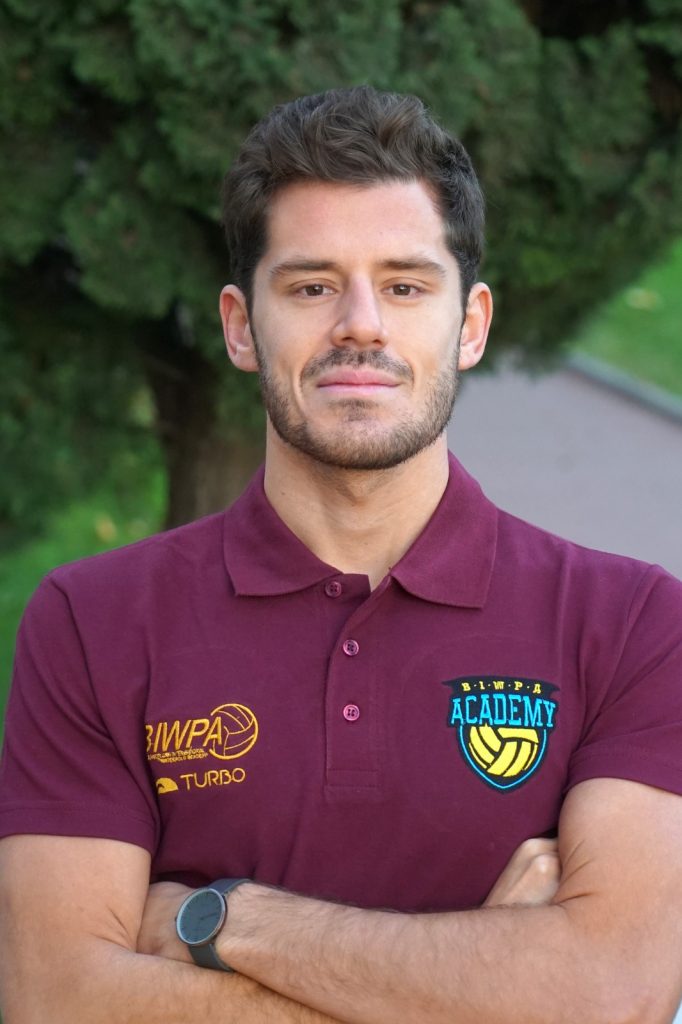 Ferran Pascual:
Currently Player and Coach of CN Rubi and BIWPA Academy Coach
Certificate of Higher Education in Physical Sports Activities
Maximum degree of the coaching certificate for the Catalan Swimming Federation
Player at CN Rubi (Spanish top division and first national division)
Coach at CN Rubi: U14, U16 and U18
Assistant coach at the high performance center CAR Sant Cugat (Barcelona)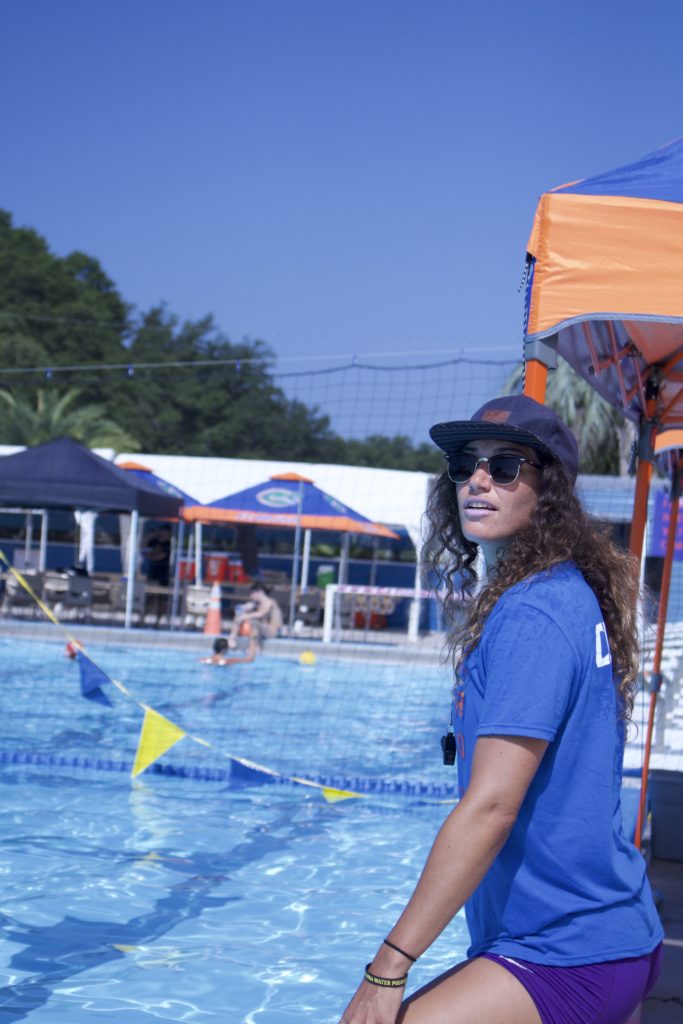 Cecilia Leonard:
2x NCAA All American, IONA College
Former Player at CN Catalunya 18'-19' (Spain)
Former coach of CnC u14 u16 Former coach of Spanish River High
Current assistant coach at South Broward High
Residential $950:
Registration Monday 8:30AM
Includes room and board Monday - Friday (2 - 4 athletes per room)
Check Out Friday 3:00PM (post Friday Tournament)
Each athlete will receive a t-Shirt and Suit, at registration.
Typical Day (a detailed itinerary outlining each day will be provided in check-in packet):
Wake Up 6:30AM
Breakfast 7:00AM
Vans to Pool 8:00AM
Training 8:30AM - 12:00PM
Lunch at Pool 12:00PM - 1:00PM
Training / Scrimmages 1:00PM - 3:00PM
Afternoon Activity (Away from Pool) 3:00PM - 6:00PM
Dinner at UF Dining Hall 7:00PM - 8:30PM
Lights Out 10:00PM
Day $550:
Registration Monday 8:30AM
Monday - Friday
Check-out Friday 3:00PM (post Friday Tournament)
Each athlete will receive a t-Shirt and Suit, at registration.
Typical Day (a detailed itinerary outlining each day will be provided in check-in packet):
Arrive at Pool 8:15AM
Training 8:30AM - 12:00PM
Lunch at Pool (provided) 12:00PM - 1:00PM
Training / Scrimmages 1:00PM - 3:00PM
Daily Release 3:00PM
Gap Weekends, Florida Based Excursions $650:
For our local athletes between the two sessions we have excursions. Transportation, and entrance to each excursion is included. (athletes are expected to have an appropriate amount of spending money to enhance their enjoyment of the Florida based excursions)
Amenities include:
» Excursion to Manatee Springs (Friday Afternoon)
» Excursion to St. Augustine Day Beach (Saturday)
» Excursion to Bush Gardens "Athletes will need spending money for lunch inside the park." (Sunday)
Video Performance Evaluation $50:
Watlicam - Specialized water line video equipment is used for an individual session with the athlete and a coach with 1 on 1 analysis. Athlete will also receive a copy of the video for use with their home coach.

Team Discounts Available (over 12 athletes):
Contact camp@gatorwaterpolo.com for details ($100 off per athlete) team must be registered before April 30th 2022.
Local Airport Pickup and Drop off $0 - $100:
For our athletes coming from International, or US based locations, we will pickup and/or drop your athlete off at the airport. Individual athlete transportation is available at the Gainesville Regional Airport (GNV) at no charge and at the Orlando International Airport $100 per direction. For Orlando, vans leave Orlando International Airport at 5PM Sunday the night before camp starts. Post event, vans leave Gainesville at 4PM for MCO flights after 7:30PM. (please plan your flight accordingly.)
*if you do not have your flight information, you can email it after booking your flights to coach@gatorwaterpolo.com
*if you are traveling with a team, we can also pickup / drop off for your entire team. The airports available for team pickup / drop off are: Jacksonville, Tampa, Orlando, Gainesville. Contact us to discuss arrangements for your team.
To Bring:
Gator Water Polo Release Form Packet, and COVID-19 Waiver
Appropriate street clothes for the week (or two weeks if multiple sessions)

Laundry facilities available

Dry-land Training Gear (running shoes, t-shirt, athletic shorts)
Hoodie (Sweatshirt)
Healthy Snacks
Water Bottle
Backpack
Suits (minimum two)
Goggles (minimum two)
Towel (minimum two)
Sunscreen
Hat / Visor
Sun Glasses
Sandals / Flip Flops
An appropriate amount of spending money
(Optional) 4 Washable Face Covering Masks
Weather Policy:
Gator Water Polo and The Florida International Water Polo Event organizations are not responsible for play time lost due to weather conditions and or pool closures decided by the City of Gainesville. Activities and programming will be adjusted according to weather and resources available.
Cancelation Policy:
Athletes session fee, minus a $100.00 non-refundable administrative fee, will be refunded without questions if cancellation occurs before May 1st 2022. Refunds will not occur after this time. It is possible to obtain a future full credit as an alternate to the refund or transfer to another athlete.
In the event we are forced to cancel due to health circumstances, a full refund minus a $25 processing fee will be issued.
Funded in part by Visit Gainesville, Alachua County.