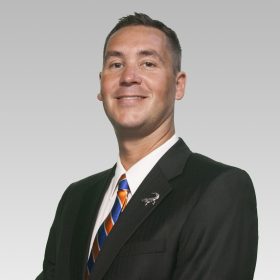 David Huelsman, Head Coach
Coach David was a member of the swimming and water polo teams at Redlands High School in Redlands, CA. Throughout college he played water polo and swam, as well as coached swimming with the City of Corona. He was also the head swimming coach at Chino Hills High School. He moved to Gainesville in 2007 after graduating from the University of Redlands, taking a position at The University of Florida as their Information Security Architect. Coach Huelsman coached Baseball at Gainesville High School from 2007-2014 and led the Canes to many victories including two appearances in the final four state tournament. He returned to Swimming and Diving in 2013 at GHS. Since then, he has led the Canes Swimmers to numerous victories including a 2nd place Men's finish at the State Swim Meet in 2013 and a Women's State 1st place title in 2015. Since moving to Gainesville he has also been a member of the University of Florida's Men's Water Polo Team, and assists them as a faculty advisor.
In April 2013 Coach Huelsman and Coach John Trimble started the first youth water polo team in North Florida. Since then, they have grown the program from just a few kids at the first practice on April 13, 2013, to a program with over 50 athletes, holding practices six days a week. Growing the sport of water polo is a passion of Coach Huelsman's and he has been instrumental in bringing water polo to North Florida. He continually pushes the agenda of water polo in every pool forward. He has assisted in launching many other teams, helping them with setting up clubs and high school teams. He has also assisted many young upcoming coaches learn how to be effective leaders, cultivate young athletes, and how to propagate water polo in the southeast.
In 2015 he started the first North Florida FHSAA High School Water Polo program at GHS. He has been working with other swim coaches in the area to assist them in starting programs at their own schools. It is a personal goal of his to have a new North Florida FHSAA District for Water Polo within the next two years. The hope is to bring the sport to least three more new schools and advance water polo throughout the entire southeast.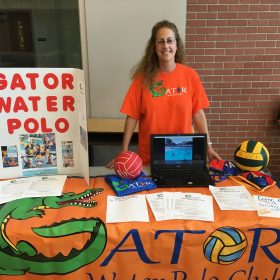 Jean Feuerstein, Orange / Blue Program Director & International Programs Coordinator
Jean's
background is in Sports Medicine and Education. She and her family have recently moved to Gainesville after living in Madrid, Spain for 18 years. Her son has been playing water polo in Madrid since he was nine and now plays for the 14/18 Gators team. Jean continues to teach in Gainesville and looks forward to uniting international and national contacts to bring exciting new opportunities to Gator Water Polo.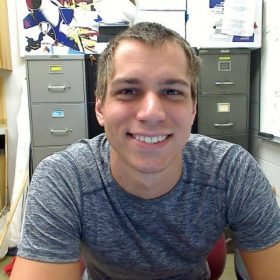 Coach Clancy Short, Coach Orange / Blue Teams
Coach Clancy was born in Indiana, where he swam for his local club and his high school. He moved to Columbus, Ohio to attend The Ohio State University in 2012, where he majored in entomology and learned how to play water polo. He graduated from OSU in 2016, and moved to Florida to begin his Master's degree in entomology at UF, where he plays for the UF club team and the Gainesville master's team. Outside of coaching, Clancy works as a TA at UF, and works in an insect physiology lab, researching how Caribflies delay their puberty when malnourished. Clancy's coaching philosophy is that fundamentals are everything; a team that has a strong base in spacing, movement, and individual technique will beat out a team with a few stronger players working independently.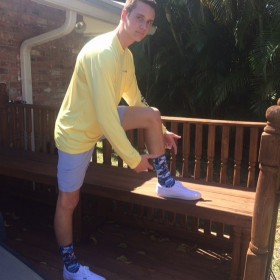 Daniel Zubero, Assistant Coach Silver Team
Daniel Zubero is from Fort Lauderdale, FL where he played high school water polo and contributed 2 district titles for Westminster Academy. He recorded 149 steals his Senior Year, which led all players in Broward and Dade County. He is currently a sophomore studying Sports Management, and is a member of the University of Florida Club Water Polo Team.